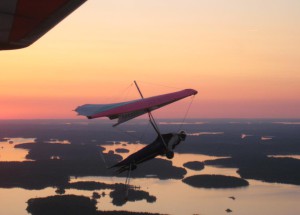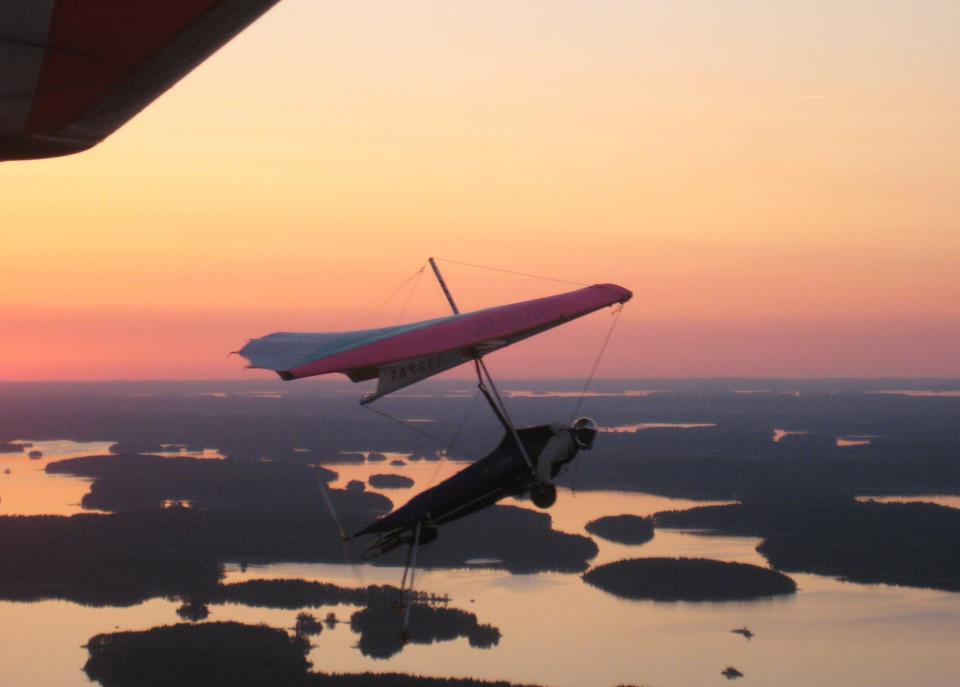 Powered hang gliding is the purest form of sustained human flight.
Back in 2005, I had the very first time in my life to be privileged to fly in a way that has became not only a hobby but a way of life. I started flying hang gliders after taking a hang gliding course full of unforgettable memories and exceptional people, arranged by Teekkareiden Ilmailukerho, of Lappeenranta University of Technology. I flew two years with my unpowered Moyes XT glider hunting thermals, but as I live in a country that is nothing but flat, motorizing the glider with the Swedish Aerosport Mosquito powered harness became soon a necessity to get most out of the sport. Since 2007, I have logged few hundred hours with the Mosquito and the Aeros Target 16 skyfloater glider.
I have a small blog of the sport and my flights at www.urheiluilmailu.com.
The blog is only in Finnish, but it has plenty of quite spectacular photos to see.
For the rest of you, here are few videos for you to enjoy while waiting for me to translate the blog to English! 😉